Why You Should Have Custom Front Doors for Your Business
Author: yiwanjia Time: 2018-09-27 10:35:28
Why You Should Have Custom Front Doors for Your Business
In order to walk through the door of opportunity you have to walk through the door first.
That stresses all the more why it's important to have a quality front door. Custom front doors are sophisticated, classy doors that will draw customers to your business. They can be made in various styles and colours for your business. For example, there are custom made front doors that are much larger than the standard doors.
Custom made doors are all the rage because it's what makes all the difference as to whether people will be drawn to your business or whether they will be drawn to the next door, namely your competitor. And no one wants that. Custom door manufacturers can make a panel door that is specific to the size and design that you request. In addition, they can install, WPC Door,glass doors, wooden doors or pvc doors for your business, whatever your preference.
Consequently, you have various options as to the type of doors you can have for your business. After all, you want to draw potential customers to your business, and one of the best ways to do that is by having an attractive, custom made front door that will make customers want to come inside.
The business world is highly competitive, it's important to stay ahead and stay on top, so you have to make your business as appealing and attractive as possible. Therefore, how your doors are designed may play a big part in whether you will draw people in or push them away. Be very aware of this when you design it. Consider what your customer's like as opposed to what you like. You might like a retro design but your customers may want to do business with a modern business that have modern fittings in their office. You want to make the best impression possible.
Custom front doors are a great way to draw customers to your business. Decide on the type you want (panel, pvc, wpc etc.), the material it should be made of (wood, glass, steel etc.), as well as the colour it should be. Ask the custom door manufacturer to take the measurements for you and to send you a design before they make it. Check that all the details are correct and that you are satisfied. It is always best to approve the design before anything is manufactured.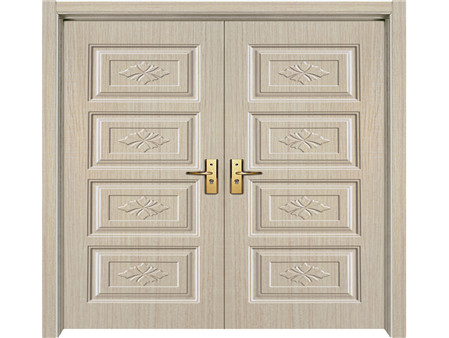 This is your door of opportunity so make the most of it.
Our main products include WPC door,door skin-PVC film WPC board,PVC sheet and WPC board,WPC frame and architrave,or customized.Our products are featured with waterproof,flame retardant,termite & corrosion Proof,eco-friendly,more durable,etc.. We are also stockists of superior quality hardware products.
Contact us: Email

admin@yiwanjiadoor.com

or Tel /Whatsapp/Wechat 8618037466416
TAG:&nbsp&nbspFront Doors&nbspdoor&nbspcustom door