Maintenance of Wood Plastic Composite Doors
Author: yiwanjia Time: 2018-11-02 09:25:34
Maintenance of Wood Plastic Composite Doors
Wood Plastic Composite Doors is made by mixing wood ultra-fine powder and polymer resin through molding technology. It has the excellent characteristics of both wood and plastic. The products produced have achieved the real effect of imitating wood.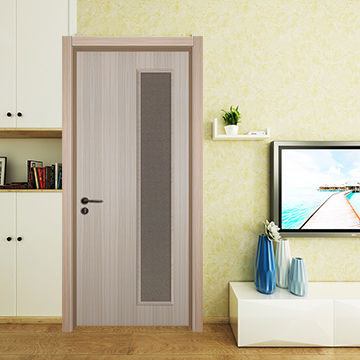 How to maintain Wood Plastic Composite Doors? Let's take a look at the knowledge of Wood Plastic Composite Doors.
1. do not hang excessive objects on the door leaf or avoiding sharp objects bumping and scratching.
2. Do not open the door lock with wet hands, or spill corrosive solvents on wooden and plastic doors and door locks. When opening the door lock or turning the door lock handle, do not exert too much force. When the door lock is not opened properly, you can add appropriate amount of pencil lead foam and other lubricants to the keyhole for lubrication.
3. When removing the stains on the surface of Wood Plastic Composite Doors, we can wipe them with soft cloth after drying them with halogen. When removing the dust on the wood-plastic doors, we should clean and dust them regularly in order to keep the surface gloss and service life of the Wood Plastic Composite Doors without using soft cotton cloth.
4. Maintain good indoor ventilation in spring and winter so that Wood Plastic Composite Doors are in a normal temperature and humidity environment, to prevent wood-plastic doors from deformation due to excessive humidity and temperature difference, metal accessories appear corrosion show, edge sealing, decorative materials appear to fall off.
5. When painting the walls, avoid painting and coating, peel and fade wood plastic decoration materials, and affect the overall beauty.
TAG:&nbsp&nbspMaintenance of Wood Plastic Composite Doors&nbspwpc doors&nbspwood plastic door